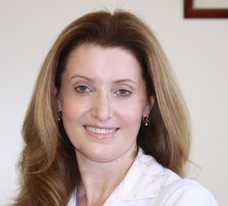 Diana Zinberg
DDS
Background:
Dr. Diana Zinberg was born in Kiev, Ukraine and moved to Los Angeles, Ca with her parents when she was 12 years old. She graduated from William Howard Taft High School in Woodland Hills, where she enjoyed excelling in science and being a part of the dance team. At just 16 years old she was accepted into the University of California, Los Angeles (UCLA) undergraduate program. She graduated four years later with a bachelor's degree in Psychobiology. Being a spirited Bruin she applied to the UCLA dental school program. In 1991, she graduated from UCLA dental school and received her doctorate in dental surgery. While at the same time giving birth to her third child. Diana has three accomplished daughters and took a few years off after she graduated to spend time with her growing family. In 1995, Dr. Zinberg opened her first dental practice, Gage Family Dental, in Huntington Park, California. Since then she has grown the practice in to a flourishing, successful clinic. In 2013 she took over from a retiring fellow dentist and started a second practice in Santa Monica, CA. She is looking forward to this new, exciting project and hopes that her new office can grow into a compassionate, patient focused environment just like Gage Family Dental.
Philosophy:
Dr. Diana Zinberg has been practicing in the Los Angeles area for over 23 years. Her main goal is to provide you and your family with the highest level of dental care possible in a relaxed, comfortable atmosphere. She truly enjoys helping people, and is known for her personal patient care and compassionate attitude. Dr. Zinberg, in her practice, believes in keeping long lasting patient relationships by providing excellent dental care in a safe environment. With the increasing number of large corporate dental practices and huge dental chains opening, she strives to keep her practice small and personal. She wants all of her patients to feel like they are a part of her dental family by having an input in their treatment. Dr. Zinberg works with the best dental staff and dental labs and is never afraid to return your work to the lab until it is completed perfectly. There is a true "art" to dentistry and she has the experience and eye to create beautiful teeth and give you the perfect smile.
Personal-Life:
Dr. Diana Zinberg has been living in Southern California since 1978. She has three grown accomplished daughters. Her eldest an attorney, her youngest continuing her education at University of California, Berkley, and her middle daughter Jennifer attending Midwestern University Dental School in Arizona. Jennifer will be joining Dr. Zinberg in her practice in a few years treasuring her same philosophy and continuing her legacy. Diana enjoys hiking with her English bulldog, Moti, while carrying her miniature Pomeranian, Mazzi. She loves spending time outdoors at the beach and taking Argentinian Tango classes on the weekends. She enjoys experimenting in the kitchen on her free time making her famous leek and balsamic quiche. Once a month Dr. Zinberg is involved in a women's study club with her friends and fellow colleagues, keeping up with current dental research and technologies. She also attends annual sessions such as the ADA and taking continuing education classes always looking for new ways to update her technique and make her patients more comfortable.
Education:
University of California, Los Angeles (UCLA)
Bachelor's of Science degree in Psychobiology
University of California, Los Angeles (UCLA)
Doctorate of Dental Surgery (DDS)
Professional Membership and Affiliation:
American Dental Association (ADA)
California Dental Association (CDA)
Western LA Dental Society (WLADS)
Gage Family Dental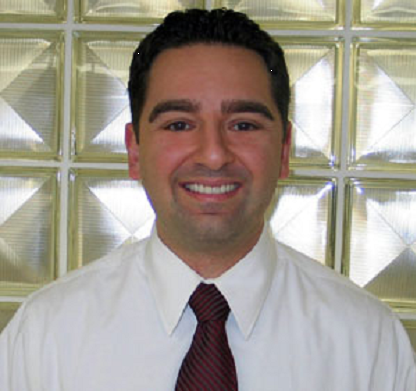 Dr. Eric Babayan
Dr. Eric Babayan is very passionate about orthodontics. Born and raised in southern California, he truly enjoys his job, working with his team, and most of all, spending time with his patients. Dr. Babayan's philosophy is to provide the absolute best orthodontic care in a positive environment. He enjoys the diversity that each patient brings to the practice, and he looks forward to providing you with a beautiful smile and a healthy bite that will last a lifetime!
Education
Dr. Eric Babayan began his career as an orthodontist by completing a rigorous orthodontic education. He believes that a good education is essential for any orthodontist, and he takes great pride in his achievements.

University of California, Los Angeles (UCLA) Bachelor's of Science degree in Psychobiology
Graduated with Cum Laude Honors
University of California, Los Angeles (UCLA)- One of the top dental schools in the nation 
Doctor of Dental Surgery (DDS) degree Los Angeles County/University of Southern California (USC) Medical Center
General Practice Residency
University of Rochester 
Specialty Residency and Certificate in Orthodontics Professional Memberships and Affiliations.
Dr. Babayan is a member of several prestigious orthodontic and dental organizations that provide him with opportunities for continuing education. He is a member of the:

American Association of Orthodontists (AAO)
American Dental Association (ADA)
California Association of Orthodontists (CAO) 
California Dental Association (CDA)
Pacific Coast Society of Orthodontists (PCSO)

Outside the Practice…
Dr. Babayan was born and raised in Southern California and is married to his lovely wife, Nancy. They have 2 wonderful sons. Dr. Babayan enjoys all sports, including basketball and softball, exercising, and spending time outdoors. He is a big fan of the Los Angeles Lakers and the Dodgers.
Gage Family Dental