Children's Dentistry & Orthodontics
Traditional Braces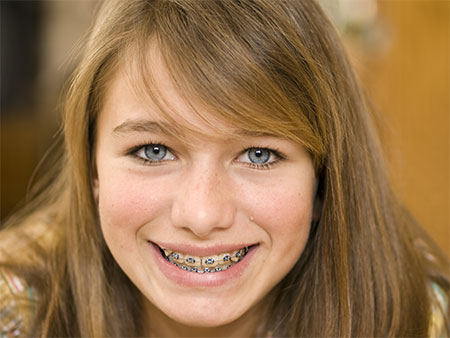 Dental braces have come a long way – today's dental braces look, feel      and function better than ever. Along with traditional metal braces, there  are now a variety of dental braces to fit every need and budget. Clear  dental braces use an innovative sliding technology instead of wires and  have small, clear brackets that are virtually invisible. Lingual dental  braces are metal braces placed on the back of teeth, completely hidden from view. Invisible dental braces don't use brackets at all; they include a customized set of clear plastic aligners that can be removed while eating, drinking, brushing and flossing. If a beautiful, straight smile is what you're after, you can't go wrong with dental braces – no matter what your age!
Invisalign Braces

When it comes to "invisible" braces, Invisalign braces are the gold standard. Unlike traditional dental braces, which use brackets and wires to straighten teeth, Invisalign braces use a custom-made series of clear plastic aligners that are completely removable. The comfort and convenience of Invisalign braces are unbeatable. You can eat whatever you want; you can remove Invisalign braces whenever you need to; and you can brush and floss more effectively. Invisalign braces are effective for patients who have problems with crowding, spacing, crossbites, overbites and underbites.
Children's Orthodontics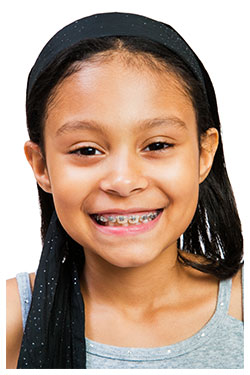 Kids need braces for any number of reasons, including crooked, overlapping, or overcrowded teeth, or a "bad bite"(known as malocclusion). Braces and orthodontic treatment are used to correct  "bad bites", or malocclusion (teeth that are crowded or crooked). Since abnormal bites usually become noticeable between the ages of 6 and 12, orthodontic treatment often begins between the ages of 8 and 14. Treatment that begins while a child is growing helps to produce optimal results. Treatment plans will vary based on the child's situation, but most children are in treatment from 1 to 3 years.  Not all children are born with beautiful smiles, but with a good oral hygiene routine, and a little help from our wonderful orthodontist , all children can have a beautiful and healthy smile. 
Children's Dentistry
Catering to the dental needs of kids requires a special touch. Children begin to get their baby teeth during the first 6 months of life. By age 6 or 7 years, they start to lose their first set of teeth, which eventually are replaced by secondary , permanent teeth. Without proper dental care, children face possible oral decay and disease that can cause a lifetime of pain and complications. We treat children from age 6 months to adulthood.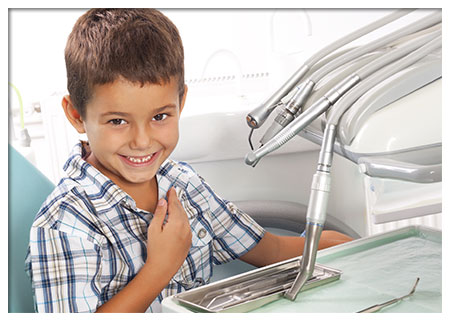 We provide:
 - Preventative dental care including cleaning and fluoride treatments, as well as,    diet and nutrition recommendations
 -  Protection of tooth surfaces from decay by placement of sealants
 -  Habit counseling such as thumb sucking and pacifier use
 - Repair of tooth cavities or defects
 - Early assessment and treatment of crooked teeth by straightening and correcting the improper bite.
 - Care for dental injuries such as fractured, displaced or knocked-out teeth
 
Sedation for Children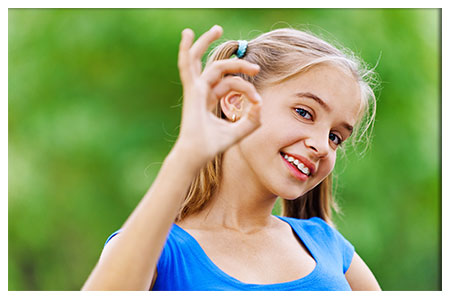 Some children can become anxious when they see the dentist.  As a result, they may not be able to relax or sit still long enough to receive treatment. In our office we provide a type of "conscious sedation" in a form of nitrous oxide to allow a child to become more relaxed. Nitrous oxide is also known as laughing gas. It is often used for children who are mildly anxious or nervous. It eases their fears so they can relax. This helps them to receive treatment in a comfortable and safe manner.